The number of Canadian small businesses unable to pay their rent in September rose six per cent from the previous month.

Alignable's September Rent Report found that 38 per cent of small businesses in Canada couldn't pay their landlords last month, with many citing the surge in Delta variant COVID-19 cases as a leading reason for the issue, along with skyrocketing inflation and an ongoing labour shortage.
The issue was most severe for restaurants. For the first time in six months, the majority of restaurant owners (51 per cent) couldn't pay in full (up six per cent).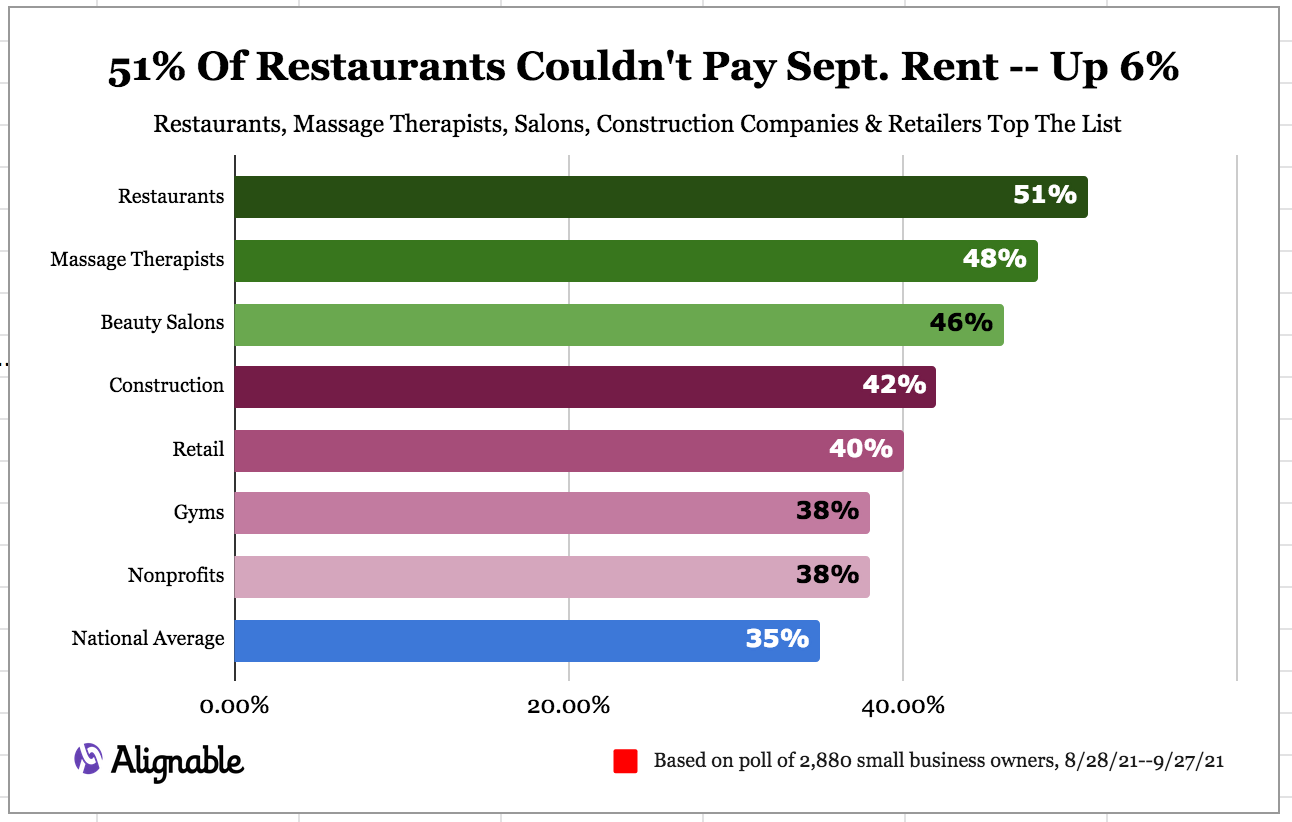 The progression of rent problems for restaurants has been steady over at least the past three months. 
In July, 40 per cent of restaurant owners couldn't afford their rent. That rose to 45 per cent in August to 51 per cent in September.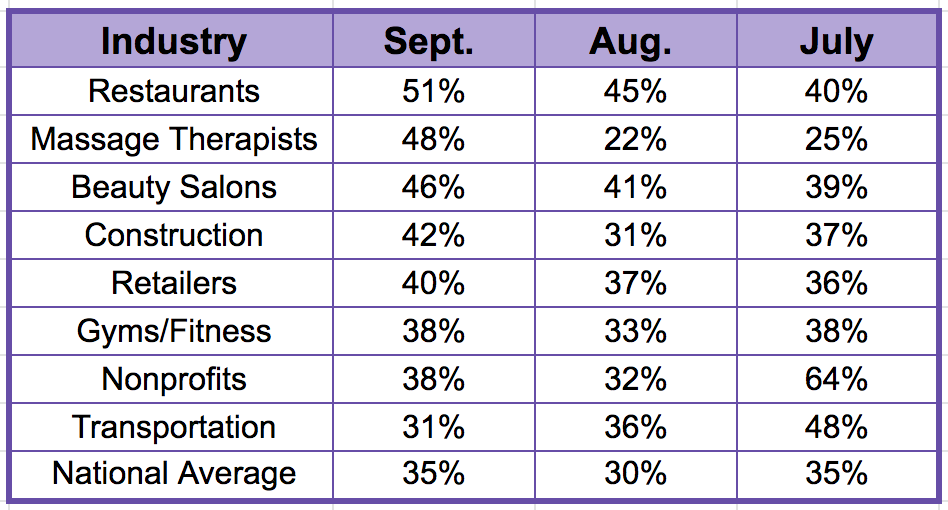 In Canada, the province citing the highest rate of rent challenges is British Columbia (50 per cent). Alarmingly, that figure nearly doubled from the rate of 26 per cent recorded in August.
However, Ontario was a silver lining, as the number fell three per cent to 34 per cent from August to September.
80 per cent of renters in the U.S. and Canada responding to the poll said they've received no help from landlords, in terms of rent reductions, delays, or other assistance in applying for PPP loans.
Nearly half of respondents with landlords, 48 per cent, said offering some sort of rent assistance would be the most welcome gesture. An additional 28 per cent cited renegotiation of leases as another measure that could be taken to ease the problem.
Read the full report.